FLYING SAUCER ATTACK - FLYING SAUCER ATTACK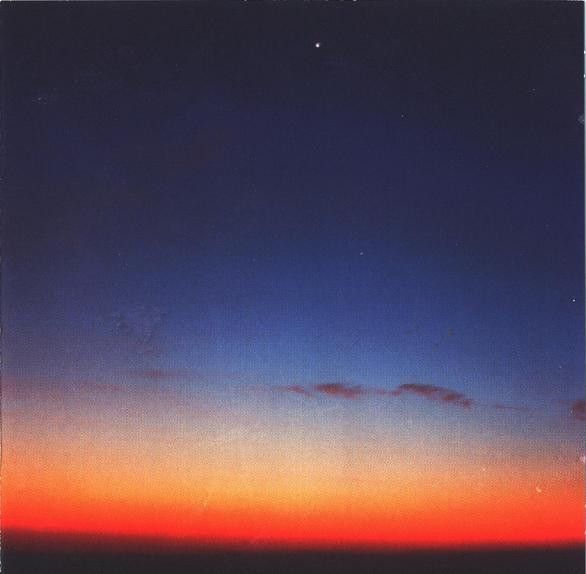 Tracks
My Dreaming Hill - 6:12
A Silent Tide - 3:48
Moonset - 4:25
Make Me Dream - 4:25
Wish - 5:23
Popol Vuh 2 - 5:00
The Drowners - 4:34
Still - 1:50
Popol Vuh 1 - 10:18
The Season Is Ours - 4:18
Remarks
Recorded between May and August 1993. Since revealed as a loosely collective effort centered around Bristol's David Pearce, Rachel Brook, and Third Eye Foundation (Matt Elliott), FSA's self-titled album marked the dawning of a new age of defiantly lo-fi "post-rock" experimentation. FSA's sharply crafted songs, though obscured--if not quite obliterated--by avalanches of feedback and torrents of metallic distortion, immediately set the project apart from the swelling ranks of English and American "home-tapers." Remarkably, time and revelation have done little to diffuse the primal, supremely mysterious aura of FLYING SAUCER ATTACK. An all-but-hidden subtitle ("Rural Psychedelia") is the cipher that unlocks the riddle of Flying Saucer Attack. The sly nods toward Popul Vuh may explain FSA's Krautrock-derived penchant for beautifully layered guitar-scapes ("Wish," "The Season Is Ours"), but Pearce's astral folk leanings expose an equal fondness for the organic idylls of Tim Buckley and Syd Barrett. Elliott's freakishly intense "Moonset," a cauldron of percussion and squawking clarinet, is as much no-wave as it is post-rock. FSA's barbed-wire guitar tone and contradictorily whisper-quiet vocals one-up the dreamy blur of the shoegazer set 10 times over, while a hideously corroded cover of "The Drowners" mocks the London Suede's glam affectations. A baffling, bracing, but ultimately brilliant debut.
*
- Tu as dedié deux morceaux à Popol Vuh. Es-tu si fan de ce groupe ?
- Je dirais oui jusqu''en 1987 et la BO du film d'Herzog Cobra Verde. Après, ils ont publié deux ou trois albums qui n'ont pour moi aucun rapport avec ce qu'ils ont fait précédemment. Mis à part le nom qui est le même, musicalement, ça n'a plus rien à voir. Je n'ai pas de préférence pour un album de Popol Vuh plutôt qu''un autre étant donné que je considère tous leurs enregistrements antérieurs à 1992 comme faisant partie d'un tout. Certaines personnes prétendent également qu'il faut voir leurs disques comme un ensemble et non pas les détailler morceau par morceau. Je trouve ce groupe magnifique, magique. C'est difficile d'expliquer pourquoi, c'est comme une présence. Quelque chose de très profond. C'est au-delà des mots...
(from: pastis )
*
Extract from an interview with Rachel Brook and Dave Pearce of Flying Saucers Attack by Simon Reynolds published in Melody Maker, 1995:
FSA's combination of neo-folk rusticism with misery-guts life-stance and softly-softly singing echoes two of Dave's personal faves: Nick Drake and Roy Harper circa Stormcock. Another huge and even more arcane influence is the kosmiche folk of obscure Krautrock combo Popol Vuh.
"I don't class Popol as part of that Can/Faust/Neu axis, cos they weren't so rhythmically based," says Dave, "Having finally managed to hear practically everything they released, some 18 albums, I'm amazed at the sheer breadth of Popol's music--massive percussion stuff, Moogy electronic proto-ambient, flowery pastoralism.... In the late '70s they got really dark with lots of ritualistic chants. Then they did all these records with cavernous-sounding, distorted electric guitars. But the real key is the incredible 24 minute long track track with the church organ on In Den Garten Pharaos: if you're a bad moood that track sounds really evil, but if you're in a good mood it just sounds angelic."