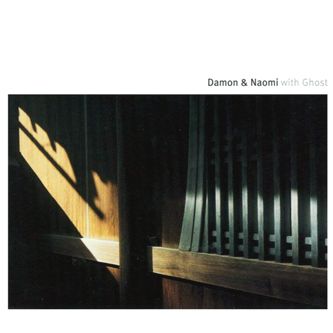 Tracks
The Mirror Phase
The New World
Judah and the Maccabees
Blue Moon
The Great Wall
I Dreamed of the Caucasus
Don't Forget
Tanka
Eulogy to Lenny Bruce
Liner notes

1. The Mirror Phase
A stance copped from Ike and Tina's gun battle with Phil Spector, minus the pomade and actual aggression. Well, maybe the aggression's there somewhere, but only if you view it as smoke-filled reflection of overt tenderness. Batoh added the break, capturing the title phrase's spatial identifiers.
2. The New World
An evocation of Fairport Convention visiting the most holy shrine in Japan. Batoh wrote the music, Naomi wrote the lyrics, and the sample of chanting monks was chosen because of its specific placement in the folds of temporal otherness.
3. Judah & the Maccabees
Judah Maccabee led an uprising in ancient Israel, recapturing the Temple for the Jews. Damon says, "The song was physically inspired by renovations to the new Exact Change office, in the course of which we did a lot of poking into formerly closed up spaces. That connected to something haunting I saw at the Tenement Museum on the Lower East Side - walled up spaces - and a metaphoric connection to my family's history. We're hoping for heavy
rotation on Tel Aviv soft rock radio."
4. Blue Moon
This Alex Chilton song from the sessions for the third Big Star album has long been part of Damon & Naomi's live set. Ghost decided it should sound like a child's lullaby. Ogino played a toy glockenspiel.
5. The Great Wall
The function of objects created outside of our cultural referents is always mysterious, but Kafka postulated that The Great Wall was the first truly secure foundation for a new Tower of Babel. The end portion of this Great Wall was designed as a secure foundation for Kurihara's guitar "thing."
6. I Dreamed of the Caucasus
Cicero once wrote of a dream in which Africanus told Scipio that his fame would never traverse the Caucasus. Millennia later, in the frozen dream time of Werner Herzog, we became aware that Florian Fricke was probably unfit for military service, although Kaspar Hauser's father was not. Go figure.
7. Don't Forget
Jack Hirschman wrote, "I thought I saw cathedrals of fire/I thought I saw dachaus of fire." Here, Batoh and Damon fingerpick acoustic guitar fires in tandem. Elsewhere, for the most part, Damon was strumming and Batoh picking.
8. Tanka
The lyrics define
The tanka's reflective form
While Kuri plays fuzz
And Ogino fuzzes keys
For Batoh's feet to pedal
9. Eulogy to Lenny Bruce
When Tim Hardin recorded this track himself, he called it "Lenny's Tune." But Ghost chose this cover, and they wanted Naomi to sing it using the approach Nico had employed when she sang it on Chelsea Girl. Hence, the title follows hers rather than his. But, by now, you certainly sensed that.
*
DAMON KRUKOWSKI Acoustic guitar, drums, vocals
NAOMI YANG Bass, harmonium, vocals
with GHOST:
MASAKI BATOH Acoustic guitar
MICHIO KURIHARA Electric guitar
KAZUO OGINO Keyboards
Produced by Damon & Naomi and Masaki Batoh
Arrangements by Kazuo Ogino
Engineered and mixed by Damon Krukowski at Kali Studios December 1999 - April 2000
Album Design and photographs by Naomi Yang
All songs by Damon & Naomi 2000 Pierre toile
Musique (bmi) adm.
Bug Music, except The New World by Batoh/Krukowski/Yang 2000 Pierre toile Musique (bmi) adm. Bug Music; Blue Moon by Alex Chilton
Koala Music/Almo Music Corp. (ascap); and Eulogy to Lenny Bruce by Tim Hardin Alley Music Corp./Trio Music Co. Inc. (bmi)