WIDDER – Shadows of WIDDER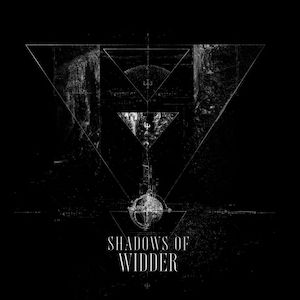 Tracks
1
Palcron stepper - 4:56
Chants of Maldoror - 4:29
Abolisher (by David Ramos & Widder) - 5:55
Light deflected by rain - 3:13
2
Im Schatten - 2:07
Beatus - 3:27
Prism - 1:48
Color out of space - 2:03
Brüder Des Schattens (a tribute to Popol Vuh) - 3:51
From light to darkness - 5:02
Liner notes
Recorded At – Widder Personal Studio
Mastered At – Alchemy Mastering
Recorded & mixed at Widder Personal Studio, Barcelona.
Produced by Jordi J.P.
Manufactured By – Mad Vinyl Music – LPMVM0722
Widder is the multi-instrumental project of Jordi J.P. created on December 2012, conceived after a long musical journey. A mix of diverse styles, influences, ideas and instruments, free of business profits, labels, and live shows. Conceived to be a personal projection and free-orientated for art by itself. 100% hand-made. An experiment without any compromise, a space where exposes his works.
WIDDER – BRÜDER DES SCHATTENS (TRIBUTE TO POPOL VUH)
Soundcloud / Youtube – 2019 – Spain
Brüder des Schattens (Tribute to Popol Vuh)
"Inspired on the Nosferatu movie soundtrack (1979). Original song the german krautrock band Popol Vuh."(Widder)